How do you keep kids entertained and active all summer long at camp? You need a long list of fun, exciting, challenging ideas for summer camp activities that everyone will love. Great camp activities help build your program's community spirit and offer something new to campers that keep them coming back every summer.
From games to crafts, projects, experiments, and more, here is a list of 27 programming activities that will engage and delight kids of all ages. If you're looking for more accessible activities that can work for kids who are in wheelchairs or who have neuromuscular disorders, check out this blog post.
1. Field day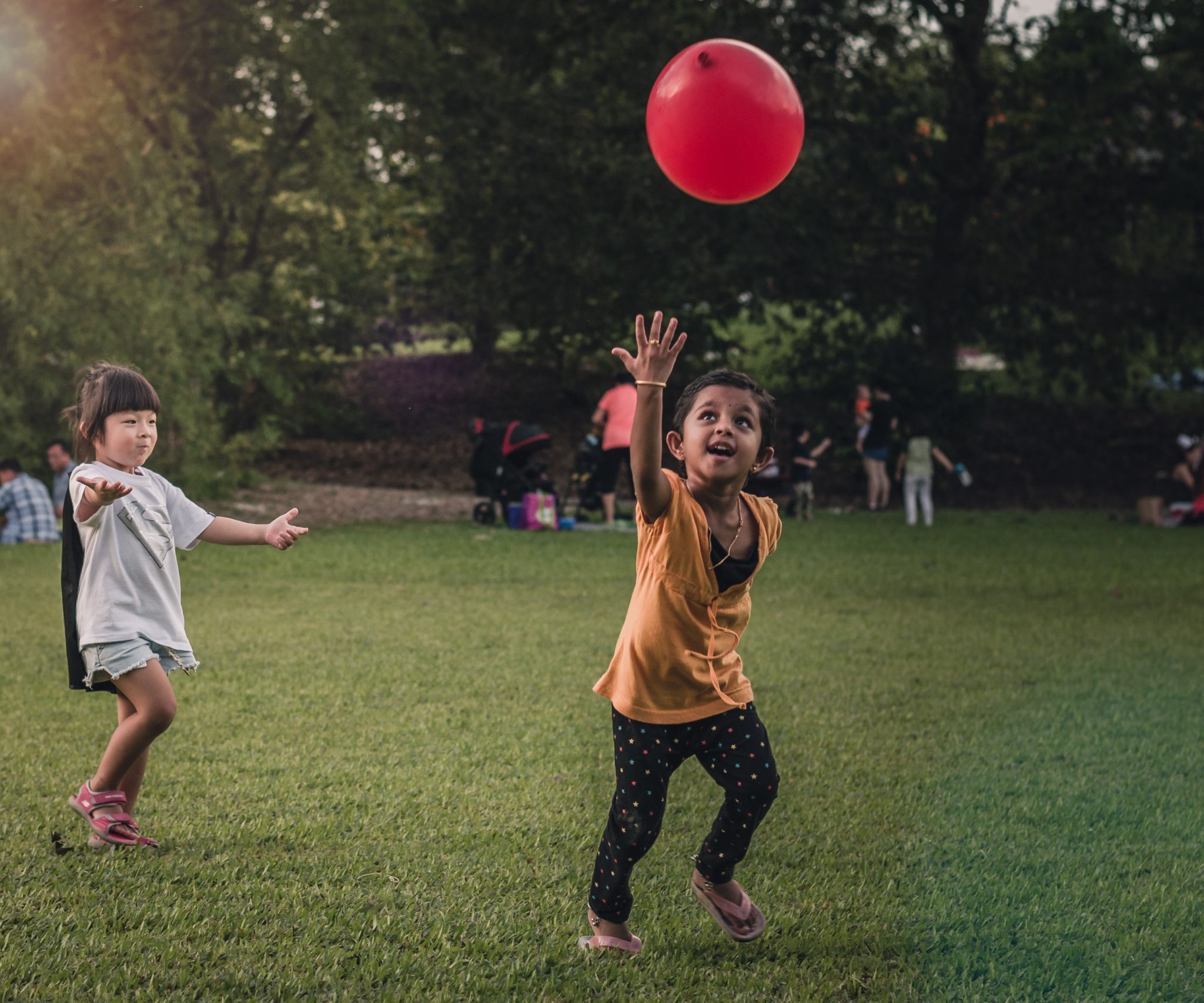 Kids of all ages love Field Day where they can try their hands at all sorts of outdoor challenges. Set up several stations with group activities like a three-legged race, water balloon hot potato, relay race with eggs on spoons, potato sack race, beanbag toss, sprinkler limbo, super soaker tag, etc. Use your imagination to come up with fun outdoor games that let the kids get wet, dirty, and exhausted. Group kids by cabins, start each at a single station and have them rotate to a new station when they hear the air horn blow.
Looking for an activity that doesn't require a lot of specialized equipment? Try Cup-for-Cup, where all you need are plastic cups, buckets, and water.
Each group stands in a line and the first person fills their cup from a bucket of water.

Next, they lift the cup over their head and pour it backwards, trying to get as much water as possible in the cup of the person behind them.
This passes to the last person in line, who pours all remaining water into an empty bucket.
Groups repeat the process and can't move to the next activity until they reach a fill line.
2. Cabin carnival
Give kids time in the morning to brainstorm a fun carnival game they can create with things they find in their cabins or outside in nature. Then set aside the afternoon for the kids to rotate from cabin to cabin playing carnival games they made.
You can also provide some basic supplies such as:
Empty cups and bottles

Ping pong balls

Face paint

Bean bags

Balloons

Hula hoops

Rubber ducks
Instead of prizes, you can give each cabin a stamp or a sticker that campers can collect as they complete each activity.
3. Junkyard Wars
Based on an old TV series from the early 2000s, give campers a task to build a machine using only the items you give them. Depending on the time available and the age of your campers, you can make this as simple or as involved as you want.
If your campers are safe using tools, one fun idea is to challenge them to build a catapult with scrap lumber, ropes, and cloth to launch water balloons. Split campers into groups, and then have them compete to see which catapult can send a water balloon the furthest. For younger kids, or indoor spaces, give them lightweight materials and tape, and see if they can build a cage for an egg. Each team will drop their cages from different heights to see which protects the egg from the highest. No matter which junk you choose, this is one of our favorite summer camp activities.
4. Myth Busters
This list of myth buster activities offers a bunch of different examples for kids, and many of them don't require a ton of special equipment. A few that can work well at camp are:
Comparing fingerprints using an ink pad and paper

Getting campers to yawn to see if it's really contagious

Setting a table with second hand plates to see if you can really pull a table close out without breaking anything.
If you wait for a particularly hot day you can do the egg test, where you crack an egg on a hot surface to see if the sun will really cook it.
5. Alka Seltzer rockets
What kid doesn't love creating a rocket and launching it into space? And what could be better than an alkaline-seltzer powered rocket that uses simple parts and teaches a bit of science? PlayfulLearning.net has downloadable instructions and a template for rocket decorations. Kids can create their own rockets and measure whose goes the farthest.
6. Nature scavenger hunt
Scavenger hunts are always popular, and you can make these as simple or as challenging as you'd like, depending on the age of your campers.
Here's one downloadable nature scavenger hunt we really like. Another tip is to research the plants and birds that are local to your camp, and create your list that way.
One note: If there are any poisonous plants that campers might come into contact with, train them on how to identify and avoid them before you get this activity started.
7. Water balloon dodge ball
Playing dodge ball is more fun when it involves water balloons. This is an excellent activity for those hot days at summer camp when the kids want a fun way to cool off. You can give teams different colored balloons and track which one has the most hits. Then have the top two teams square off for a final dodge ball war.
8. Ninja Warrior course
You may not have a warped wall, but that doesn't mean you can't adapt your existing camp apparatus, and add to it, to make a fun and safe obstacle course.
You can also get creative by using items in and around camp in new ways. Boxes, tree stumps, chairs, and more can be incorporated into a challenging obstacle course.
You can separate the kids into teams and have them do a relay race through the obstacle course. The first team with all members successfully through the course wins.
9. Human Foosball
While there are online instructions for building foosball courts that require preparation, you can also do this by drawing 12 rectangles using chalk in an open field. Each player has to stay in their defined space, from which they must pass the ball to their teammates.
Once you get your court set up, kids will enjoy this fun teamwork activity every summer.
10. Talent show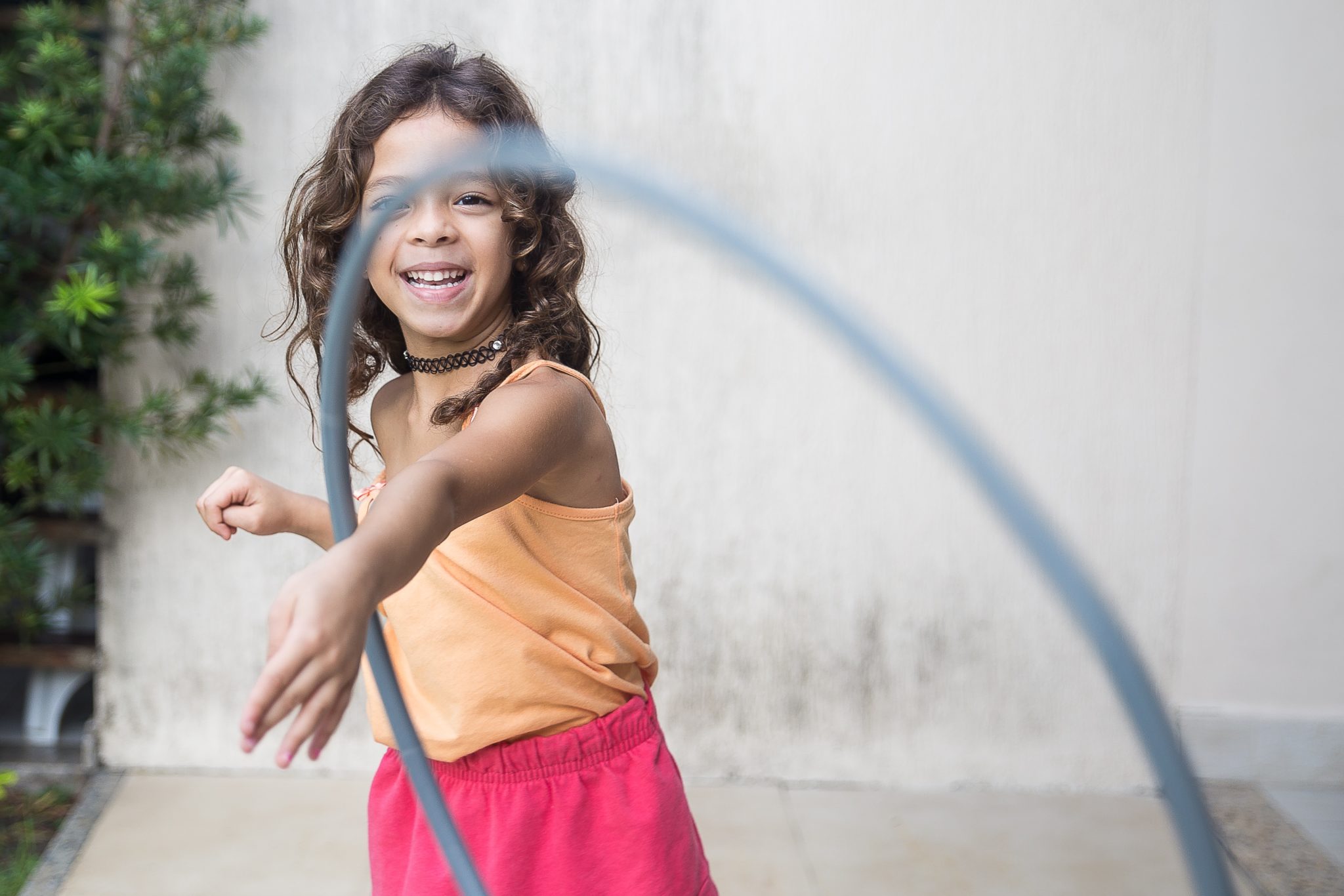 Kids love showing off their incredible talents. All you need is a stage and a place for your audience to sit.
Give the kids free time to plan their acts and rehearse, then hold your talent show in the evening after dinner. Make it even more fun for the kids by supplying an assortment of props they can use in their act.
If you're worried that some of the shyer campers might not participate, encourage a few counselors to suggest a group act for their whole cabin.
11. Solar oven cooking
S'mores aren't just for campfires—kids can cook s'mores in their solar ovens too. You need aluminum foil, a pizza box, and a few other supplies to create an oven to melt s'mores into a gooey mess that kids love. Find instructions for building solar ovens here. You know if NASA says it's fun, that it absolutely must be!
12. Volcanoes
Kids love creating erupting volcanoes. This is a fun way to learn a little science and get muddy at the same time.
You can find an easy outdoor volcano project here. All you need is a water bottle, baking soda, vinegar, and dirt. To make it even more fun, you can include a little red food coloring, so it looks like real lava spewing from the volcano.
13. Woodshop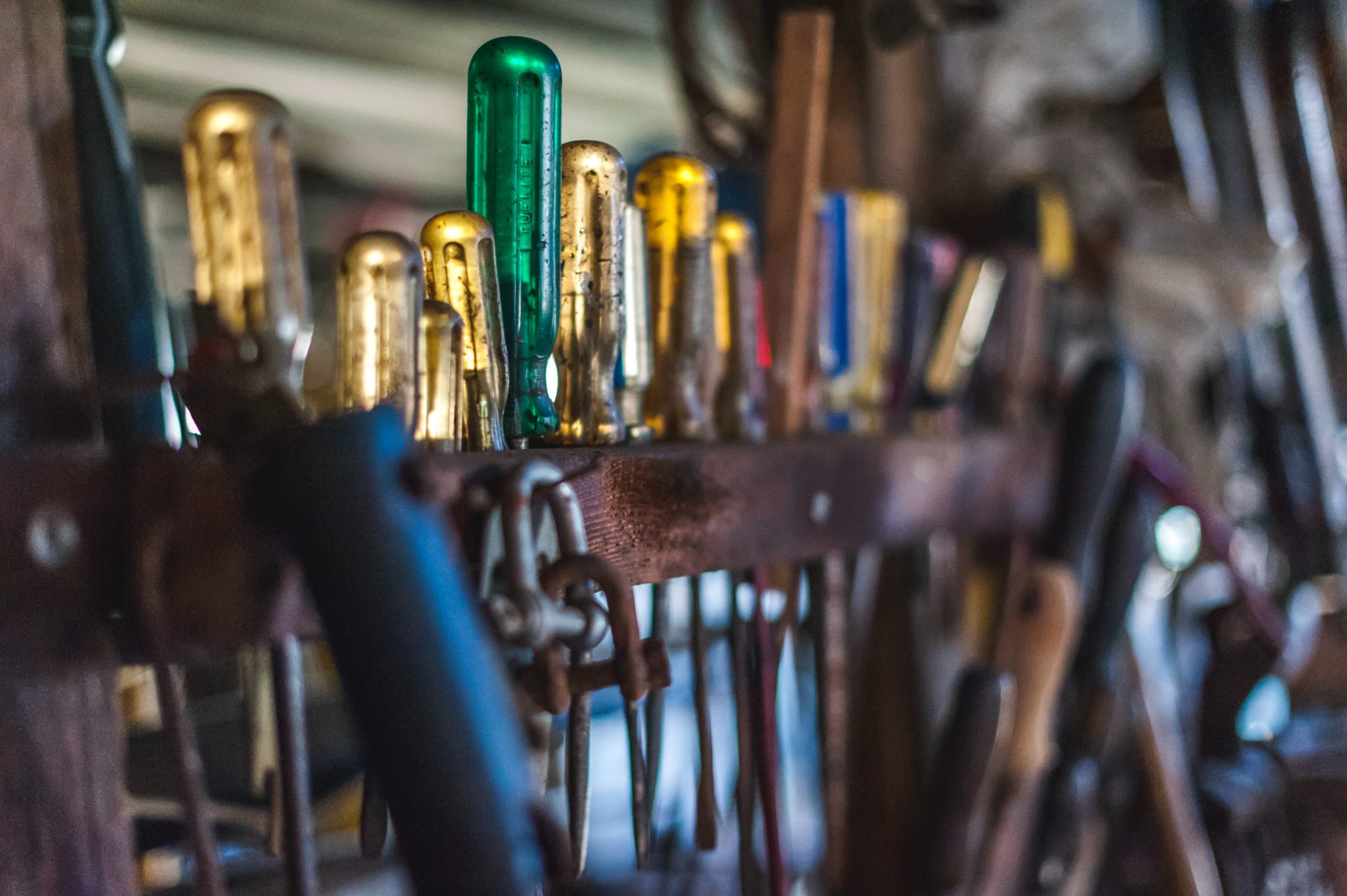 Kids love working with wood and learning how to handle woodworking tools. Here is a collection of comfortable woodworking projects kids can make. You can start with simple projects, and as the children master safely using woodworking tools, you can move to more complex projects like birdhouses or hanging planters. It can be fun for kids to have several wood projects from their summers at camp.
If you don't have a woodshop at your camp, popsicle stick projects can be the next best thing. Check through this list of 50 popsicle stick projects to do with kids. A few of our favorite suggestions are:
Bookmarks

Marble mazes

Picture frames

Miniature hockey sticks
14. The Beadery
Kids love making bracelets, necklaces, sun catchers, and more with beads. Stock your Beadery with wooden, plastic, metal, glass, and other beads, and offer plenty of stringing cords. Have a few designs on how to give the kids ideas and then set them loose to create their amazing pieces. You can also have a variety of cord, string, or yarn to show kids how to make friendship bracelets.
Another fun bead project is making homemade fidget spinners, which work especially well for kids with ADHD. Using bendable wire to make a shape, and thread on larger beads that will spin around. Campers can hang these from lanyards around their necks and use them to help maintain focus during activities.
15. Bird feeders
A simple way to make bird feeders is covering an empty toilet paper roll with peanut butter, rolling it in bird seed and running a string through the middle for hanging. Or if you have a woodshed, you can make more complex bird feeders. Have the kids track the different kinds of birds that show up over the summer at their feeders. Make sure they have plenty of supplies to keep their feeders full. Create a printable sheet of birds in your area and have the kids check them off their list as they see them.
16. Tie-dying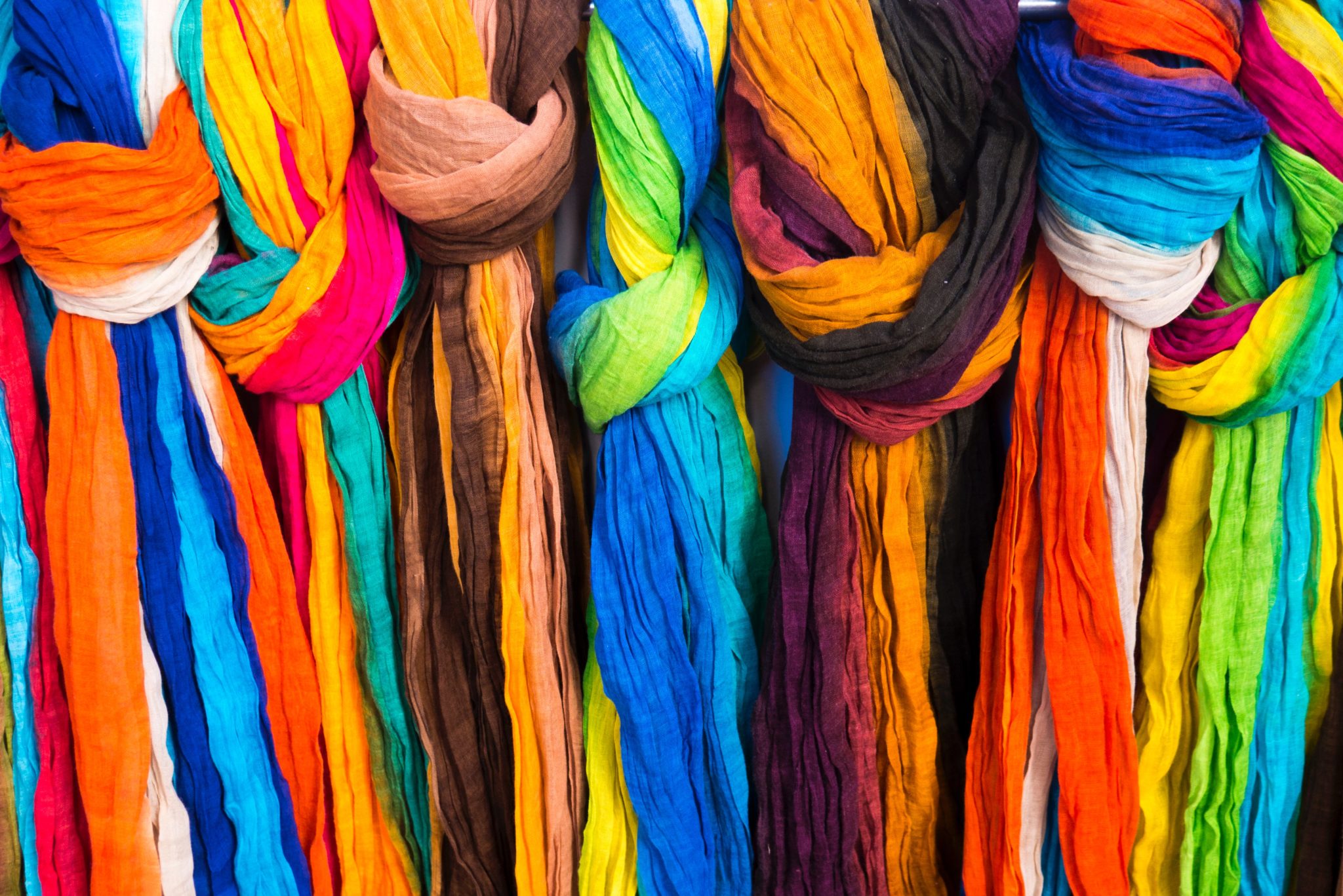 Another activity that doesn't get old summer after summer is tie-dying. Parents Magazine shows ten simple ways you can tie-dye shirts to create stripes, dots, swirls, and more. After designing their tie-dyed shirts and following the instructions for curing and drying the dyed shirts, schedule a tie-dye day and have all kids dress in their shirts. You can have them vote for their favorite design, favorite colors, and more.
A smaller but just as fun approach uses coffee filters. Campers can use markers to make colorful designs, and then get the tie-dye effect by dripping water on the filters. You can even turn these little projects into cute butterflies using clothespins.
17. Gardens
Kids naturally gravitate towards playing in the dirt, so use that desire to grow a garden. Use fast-growing seeds like green beans and give the kids time every day to tend their patch in the garden. Here are instructions on how to make your seed tape kids can plant in the garden. They'll learn how food goes from farm to table and make it even more memorable by giving them the opportunity to cook the food they grow and serve it to their peers.
18. Indoor games
Have these indoor games in your back pocket for rainy days. Play balloon tennis with balloons, fly swatters, and a net or rope strung between chairs. Another fun indoor game is a DIY laser maze or an indoor golf course that the kids can build themselves. Give them plenty of boxes and cans and set them free to create a challenging indoor putt-putt course.
19. Cooking
Introduce the kids to cooking, but make it fun and crafty too. Use this recipe to make two-ingredient pizza dough that requires no yeast. Give a portion to each camper, and lay out all sorts of toppings. These can be sweet, savory, spicy, whatever you like.
Let each camper make their custom combination cook them in foil packets. Then, like a cooking show, go around in a circle while everyone eats and have them name and describe their dish. You can also incorporate ingredients from your garden into your toppings.
Recipes can also make for a fun ice breaker. Give campers index cards and have them write out their favorite food, meal, or recipe. Mix the cards and have each camper choose one and read it aloud. Then the rest of the group tries to guess whose recipe it is. At the end of the activity gather all the cards and use them to make a cookbook to send home with campers at the end of summer.
20. Storytelling
Let the kids write their story ideas on a piece of paper, then fold them up and put them in a jar or a hat. You could separate the kids by cabins or let them choose their partners to work together to act out the story prompt they pick. Again, provide plenty of props to help them be creative and explore their theatrical sides.
Another variation of this is writing collaborative stories. Have each camper write two sentences on a large piece of paper. Then have them fold over the first sentence and pass the paper so the next camper can only read the second sentence. As the paper gets passed, each camper can only write a new line based on the one they see. At the end, have campers read the stories aloud to see how silly they have become over the course of the activity.
21. Field trips for summer camp activities
Field trips away from camp add fun variety to summer. Favorites often include fire stations, factories, museums, libraries, or zoos. You can also take kids to local water parks, the movies bowling, or to play mini golf.
There are ways to go on adventures that don't involve bus rides and logistics. Ask each camper to plan their dream vacation. Ask them where they would go, how they would get there, and what they would do. They can present their plan to fellow campers.
If your campers prefer art projects, give them a printed outline of a country and have them make an artistics interpretation of it using whatever supplies they can find. They lay them out in a world map orientation and hang it somewhere everyone will see.
22. Olympics
Much like a Field Day, your Olympics should include plenty of familiar games and sports. Use a mixture of individual sports like a hundred-yard dash or swimming two laps in the pool and team sports like soccer, kickball, or volleyball. You can have cabins compete against each other and attend an awards ceremony at the end of the day for the first, second, and third place teams and individuals.
23. Game show
Trivia is a great indoor activity, and one well-suited to kids who have limited mobility or are in wheelchairs (get more tips for campers with neuromuscular disorders here). You can use this list of questions to get you started. One approach we love is including trivia questions about your camp. When was it founded? How many campers attend each summer? How old is the camp director? There are all sorts of ways to fold your camp culture into this activity.
If you do end up playing trivia outdoors, you can include physical challenges. We also won't try and persuade you from involving a little sliming action, if that feels right.
24. Camp newspaper
Start a camp newspaper. Have the kids brainstorm the different sections they want like news articles, features stories, editorials, sports, classified, etc. They might even want to include a daily crossword puzzle.
If you want to save paper, or don't have a printer, you can change this to a camp news station instead. Have campers volunteer to be reports or anchors, and let them read headlines and stories aloud before meals or at camp fires.
It can be especially fun to have campers interview each other or members of the staff to learn more about the people they see every day.
25. Campfires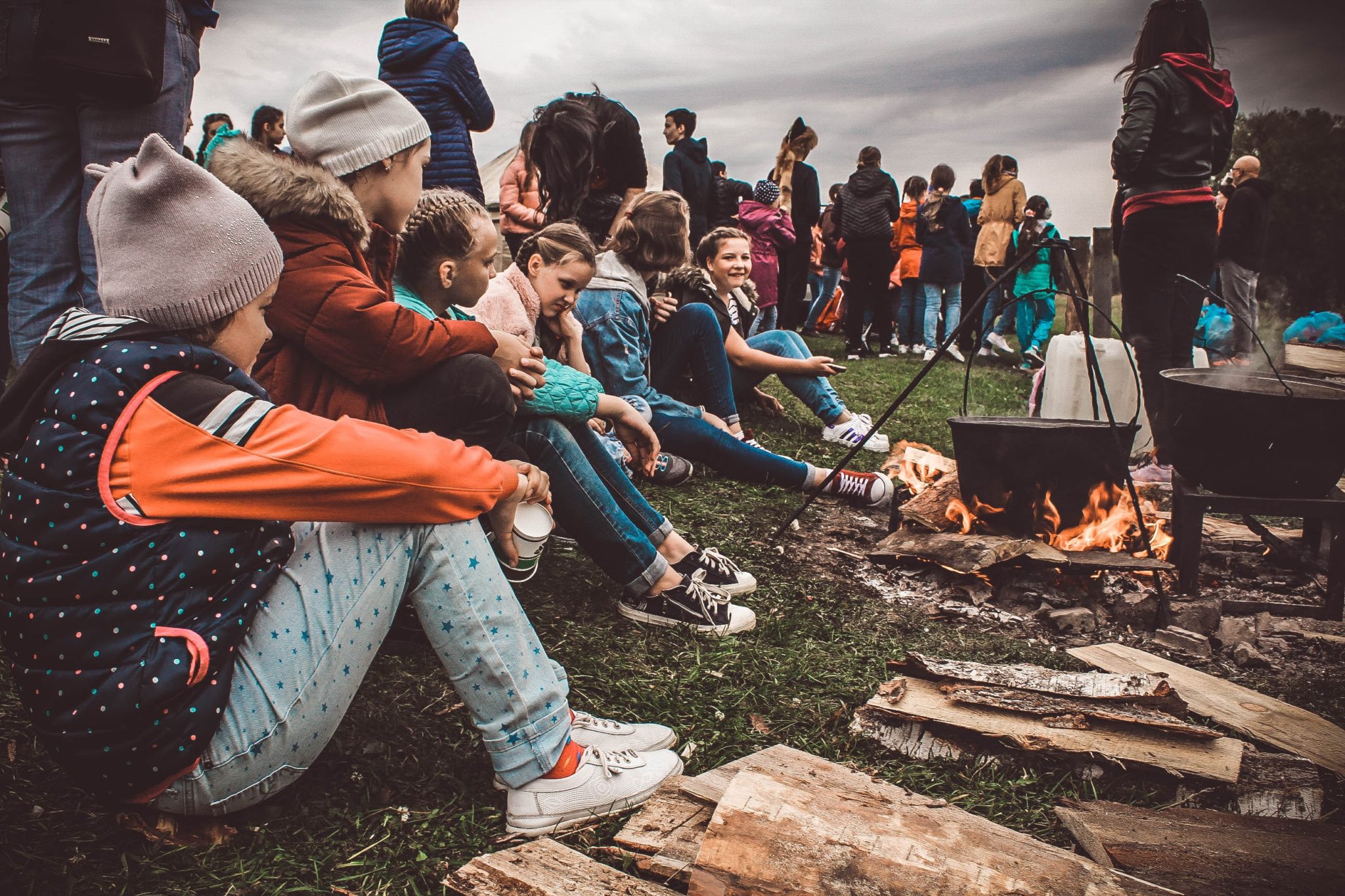 Camp wouldn't be complete without a campfire. It's a time to make s'mores, sing camp songs, and hear ghost stories. There are also fun campfire games that are great additions and don't need a lot of prep work to play. Some of our favorites are:
Telephone – Have kids pass a sentence from kid to kid and see if they can go all the way around the fire without it changing

Two truths and a lie – Let each kid share facts about their life and see if the others can identify which isn't true

Name that tune – Have a resident guitar player at camp? Let them strum a few chords and see if the kids can guess the song.
26. Inventions
Play the "what if" game to encourage children to come up with their creative inventions. For example, ask the kids, "What if when you flushed the toilet, it whisked you away to China?" Give them time together to brainstorm their invention ideas, and have them create a name, slogan, and sales pitch. You could offer ribbons for categories like Most Creative, Most Useful, etc.
Another variation of this is "Make a Better Mousetrap." Basically, you show them an existing product, and have different teams come up with ways to improve it.
27. Life-sized board games
Another fun activity is creating life-sized board games the kids can play. For example, use spray paint on the grass to map out a checkers board with the kids as the pieces. Or spray paint a tic-tac-toe board and have the kids represent X's and O's. If you have older kids, you could create a chess board and have the kids be the pawns, rooks, Bishop, etc. for an to make an interactive activity.
Final thoughts on summer camp activities
Your summer activities program can be the highlight of your kids' summer. These ideas should give you plenty of ways to create a memorable camp experience—one that keeps kids coming back summer and summer.
We'd like to hear your unique ideas for summer camp activities. What are some great ideas we should add to this list?