Go ahead – we dare you: Ask a former camp customer about their summer camp experience. If you did things right, it can be like like opening a Pandora's box of memories.
Faces light up, and you're bound to hear passionate responses about Color Wars. The excitement of mail call. The epic belly flop. Getting soaked in the rain and laughing until it hurt. Cabin friendships. Sitting around the fire. Topping out on the ropes course. Heck, you might even find someone who actually misses camp food.
Bottom line- summer camp is a transcendent, life-altering experience — an experience that only one who spent summers at camp truly understands. And these so-called camp people – the ones who understand camp and tend to get "campsick" during the offseason – are the biggest resources that allow summer camps to thrive.
The reason is simple: If your camp consistently creates and retains passionate campers, they'll shout from the rooftops about everything you do. (And by rooftops, we don't just mean face-to-face word of mouth with their friends; we mean Instagram, Facebook, blogs, and online roads that all lead to your camp's website.)
What does this mean for your camp? Every seat is filled, profits increase, your margins improve, and you gain a better ability to provide the setting for even more unforgettable experiences.
Plus, a high retention rate also means you're doing things the right way. A 2013 study found that parents' perceptions of a camp's counselors, activities, and directors were the three major catalysts for camp retention.
Any camp professional knows that building lifelong camp customers is all about community. By successfully bringing passionate campers back year after year, you'll be building a stronger, more dynamic network of current campers, parents, alumni, and donors that ensures your camp is always filled.
If you're not convinced yet, here are three reasons why you should focus on investing in campers who become lifelong advocates:
1. They're Super Loyal
What's the best form of advertising for a summer camp? If you said social media or print – you're wrong. Word-of-mouth advertising is the most important driver of new enrollments, according to a 2015 ACA survey.
That's why it's crucial to bring back passionate campers year after year.
Happy campers and their families are your greatest advocates. They'll sing your praises to other families and help you grow enrollment – organically. In fact, a clever referral campaign can be the secret to full enrollment next summer.
But beyond a boost to your word-of-mouth buzz, having a pipeline of lifelong camp counselors in your network helps you grow your business in other areas.
Lifelong advocates "come back to camp" long after they've outgrown cabin life. These camp customers return to donate their services – like videography, web design, or even, say, yoga instruction – once they've started their careers. They come back to help your camp form community partnerships that enhance your programming. They come back during fundraising campaigns and leverage their connections to help you maximize donations. And one day, their kids will come.
Bottom line, that sort of advocacy is worth its weight in gold.
2. They Know the Routine
Lifelong campers "get it." Of course, that makes your life easier come registration time. Their parents know the drill, understand how important it is to meet deadlines, and send their kiddos off to camp prepared.
But once summer starts, returning camp customers are an incredible ally for your staff.
They understand your expectations and help to set an example for first-time campers. They jump in to show newbies the ropes and make them feel like they're one of the gang. Most first-time campers have anxiety about making friends, and returning campers can help them learn names, give them insider knowledge about activities and mealtimes, and instantly make new campers feel right at home.
And these "unofficial counselors-in-training" can also help to drive retention. Ask any kid about their favorite part of camp, and they're very likely to tell you it's their friends. In other words, when you focus on bringing campers back, you're ensuring friendships can continue to grow summer after summer.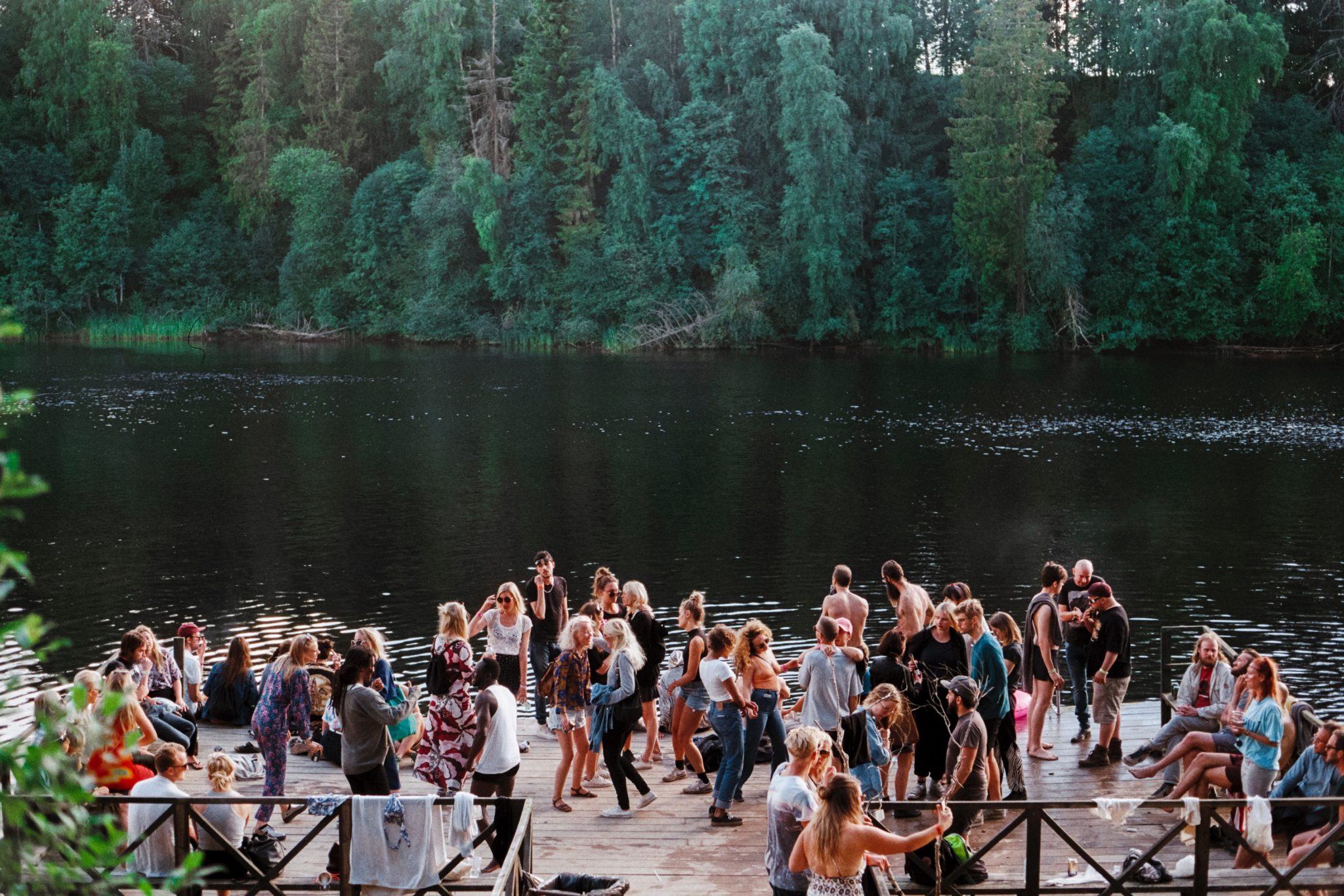 Ultimately, the greatest part of having campers who 'get it' back each year is that your unique traditions continue and thrive. Those favorite camp songs. The campfire customs. The birthday celebrations. The passion of Color Wars. The co-ed socials.
Returning campers live for these summer traditions. They live to carry them on, to pass them down to future generations, and ultimately, to relive those traditions at camp reunions.
3. They're the Future
Summer camp experiences can be life-altering. There are countless stories of former campers who met their significant others at camp, made lifelong friends, or – like our founder, Dan Konigsberg, and many of our staff – made their careers by becoming part of the camp world.
Bottom line, when you focus on recruiting passionate campers, you'll be building your camp's alumni network of tomorrow. Your most passionate campers are your alumni network.
They're the first to volunteer to coordinate camp reunions. They're the glue that holds camp friendships together (which is invaluable when it comes time for fundraising!). And they're more likely to send their own kids to your camp.
The best summer camps foster and help maintain these connections across generations. And they do it by retaining those campers who have summer camp in their blood. The next question is…how?
Quick Tips for Turning First-Time Campers to Lifelong Advocates
How can you get started recruiting lifelong campers? Well, of course, it starts with hiring the best staff and providing a first-class camping experience. Beyond that, here are a few ideas to focus on:
Design Experiences to Foster Friendships – Friendships make the camp enrollment train go 'round. If you want to fuel growth, make sure your campers are making friends. Team-building activities, icebreakers, and a culture that encourages campers to pay compliments are all great ways to foster friendships.
Reach Out Regularly – Campers and parents want to feel like they're a part of the community, and not just during camp. So make sure you keep them informed. A monthly email newsletter gives you a chance to speak directly to your audience. Hand-written birthday and holiday cards make it personal. And social media connections provide you that everyday opportunity to connect.
Create Year-Long Programs – Summer camp doesn't have to last just two months every year. You can build your community and foster those budding friendships by filling your calendar with camp events. Reunions, family weekends, parties, you name it… events that help you keep the camp spirit alive and excitement up all year long.
Pick Up the Phone – Email, cards, and social media are great – but they don't offer the type of personal connection that a phone call does. So make it a habit to reach out to your campers and their families via phone once or twice per off-season. It might seem like a time-consuming task – but it will, without a doubt, supercharge your recruiting efforts.
Get Your Counselors Involved – Hey, camp directors can't do it all themselves. They're not superheroes, after all (or are they?!). By asking counselors to stay connected with campers – as pen pals, email buddies, etc. – you can help to foster the types of connections that get campers to come back.
Create a Leadership Pipeline – When campers graduate, it's easy for them to move on. But by establishing a counselor-in-training program, you'll provide the incentive to keep them coming back. Focus on the campers you've seen live and breathe the camp spirit – they're usually the ones who make great camp counselors.
Lean On Lifelong Campers to Keep the Spirit Alive

Lifelong campers are hard to miss during summer. You know the ones: The capture the flag captains. The ones that show up wearing last year's camp-made bracelets. The campers who start the lunchtime rally songs – unprompted.
Your camp's recruiting efforts for camp customers should start here — with these passionate young souls. They're your best salespeople, and bringing them back year after year is the secret to high retention and enrollment growth.